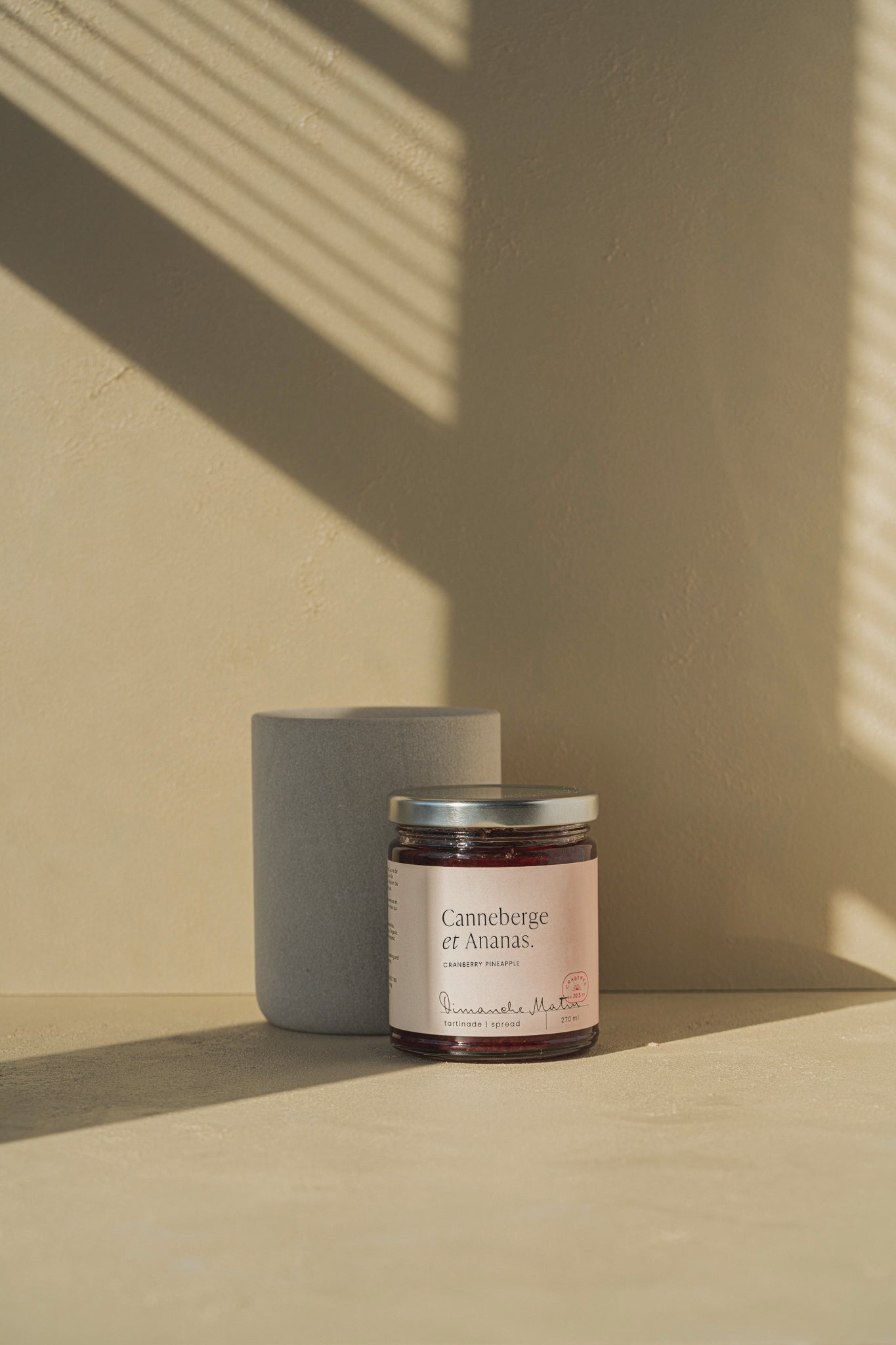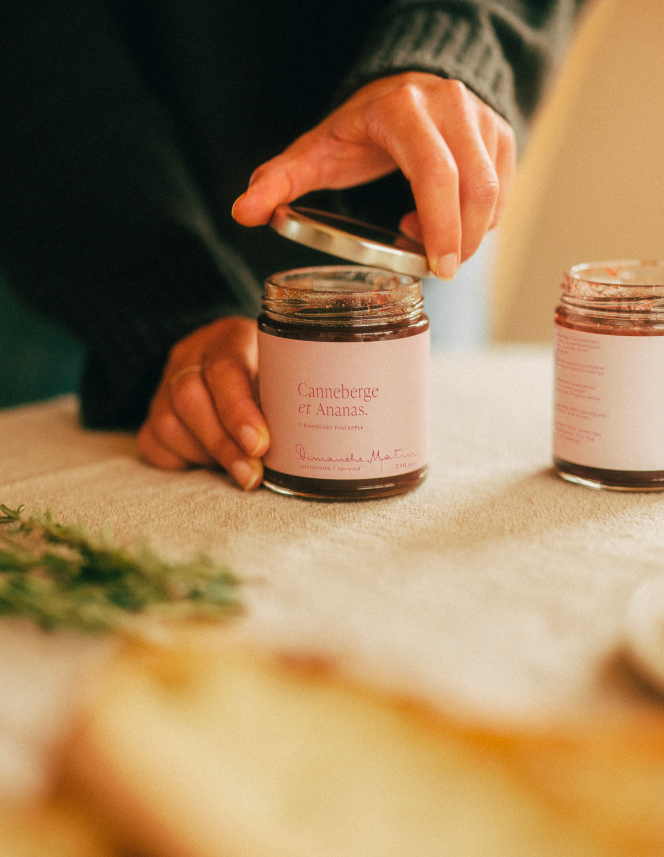 Cranberry and Pineapple Spread
Description

INGRÉDIENTS

CONTENANT
Winter flavor

*Available from November until stocks last.
This recipe created by my mother is perfect for the holiday dishes. The bitter taste of the cranberries, cultivated in Quebec, is soften by the sweet and exotic fresh pineapple's aromas. It pairs perfectly with cheeses and veggie-pâté.
─
Ingredients : Cranberries, pineapples, organic cane sugar, organic lemon juice.
Homemade in Quebec.
270 ml
Canneberges, ananas, sucre de canne biologique, jus de citron biologique.
Nos pots de verre sont réutilisables et/ou recyclables.
Un arbre planté pour chaque commande passée
Livraison gratuite avec tout achat de 100$ avant taxes
---
Cranberry and Pineapple Spread
Livraison

Frais de livraison

Les frais de livraison sont calculés à la caisse en fonction de votre adresse.

La livraison gratuite est offerte à partir de 100$ avant taxes.

La livraison est disponible partout au Canada et États-Unis, avec un délai de 3 à 8 jours.

Suivi de commande

Nous faisons affaire avec Postes Canada. Lorsque vous passez votre commande, nous la préparons et dès que c'est prêt à être expédié, vous recevez un courriel de confirmation avec numéro de suivi de la part de Postes Canada.

À partir de ce moment, nous ne sommes pas tenus responsables des délais ou problèmes de livraison occasionnés par le transporteur.

Ramassage à l'atelier

C'est aussi possible de venir récupérer votre commande à l'atelier, situé à Crabtree, dans Lanaudière. Il suffit de cocher l'option une fois à la caisse.