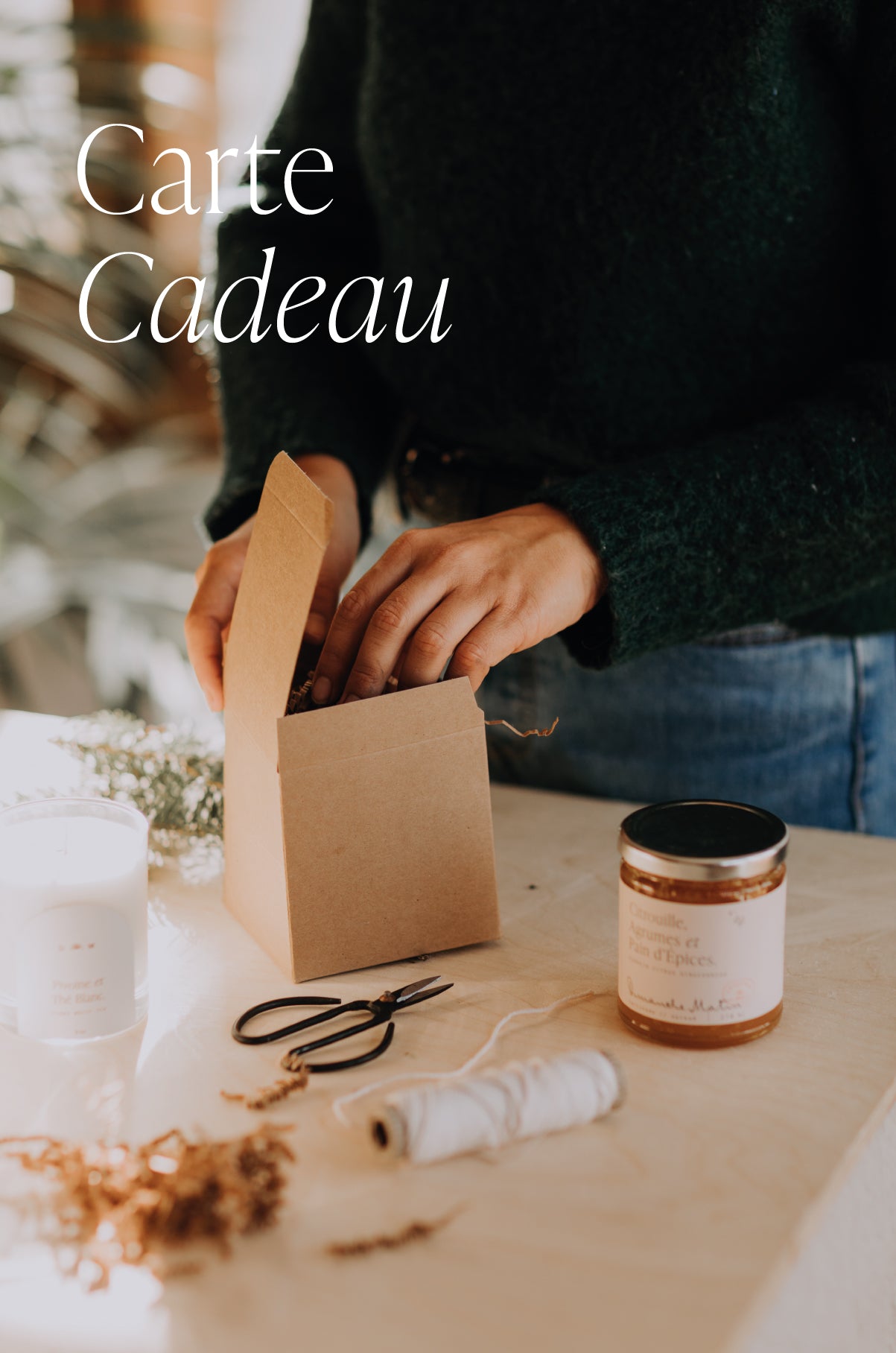 Sweetness as a gift! It is often difficult to choose a flavour or a fragrance for someone else... the virtual gift card option was exactly thought for that!
Simply choose the amount desired and the gift card will directly be sent to you by email.
Nos pots de verre sont réutilisables et/ou recyclables.
Un arbre planté pour chaque commande passée
Livraison gratuite avec tout achat de 100$ avant taxes
---
Livraison

Frais de livraison

Les frais de livraison sont calculés à la caisse en fonction de votre adresse.

La livraison gratuite est offerte à partir de 100$ avant taxes.

La livraison est disponible partout au Canada et États-Unis, avec un délai de 3 à 8 jours.

Suivi de commande

Nous faisons affaire avec Postes Canada. Lorsque vous passez votre commande, nous la préparons et dès que c'est prêt à être expédié, vous recevez un courriel de confirmation avec numéro de suivi de la part de Postes Canada.

À partir de ce moment, nous ne sommes pas tenus responsables des délais ou problèmes de livraison occasionnés par le transporteur.

Ramassage à l'atelier

C'est aussi possible de venir récupérer votre commande à l'atelier, situé à Crabtree, dans Lanaudière. Il suffit de cocher l'option une fois à la caisse.